Sunday, May 9, 2010
Labels: Compact, Eden Fantasy's, Reviews, Tantus
1 comments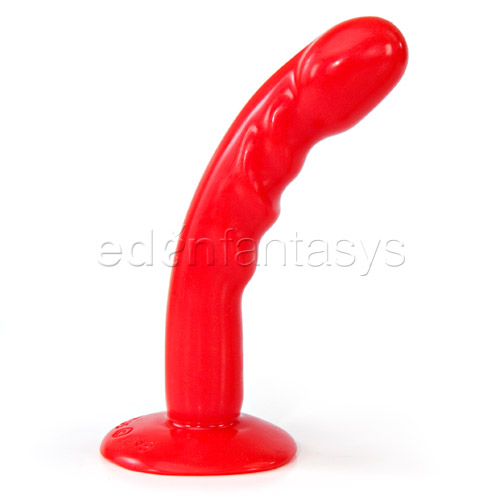 The Tantus Compact is just that....compact. But that doesn't stop him!
This was my one of my first sex toys, I got it at the same time as Scorpio several years ago. If you are used to a bigger man, the small size might shock you or possibly even put you off from using it at first..
Don't let it !
The somewhat larger head and ridges along the shaft give an excellent sensation while inserting or thrusting, and the curve is perfect for hitting my G-Spot. This is the toy that helped me find my G-Spot, and learn how to find it every time!
It is 5 inches long and has a 1 inch diameter.The insertable length is about 4 - 4 1/2 inches, depending on how comfortable you are with inserting it all the way to the base! The base can be used with a harness O-ring, but I have personally only used it as a handle since I don't yet own a harness.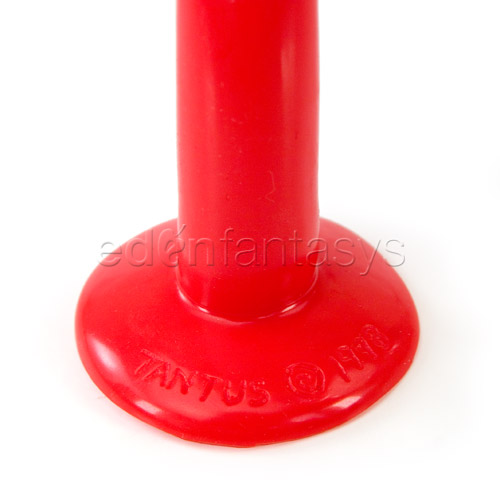 The only down side to it in my eyes, is that it does not vibrate. I have paired it with a bullet held against the base many times which does travel through the silicone very nicely, but it can be a bit of a pain to try to thrust while keeping a bullet in place...
I realize this is not a real downside as it is not intended to vibrate but
that could be just me trying to find something to complain about on this otherwise perfect dildo!
It is made from 100%
silicone
, so it is
hypo-allergenic, non-porous, phthalate and latex free as well as tasteless and odorless.
It is
seamless and
very smooth & flexible but still not floppy and has a flared base so is safe, and works wonders for anal use as well. This is always the first toy I reach for when I want anal penetration while masterbating.
Please make sure you sanitize it before your next use if you decide to use it anally and use water based lubes only since a silicone based lube may damage the toy!
Since there are no batteries or controls to worry about, it is very easy to clean using soap and water or
sex toy cleaner
. It can also be sanitized by boiling for 3 minutes, using a 10% bleach solution, or even in the top rack of the dishwasher(without detergent).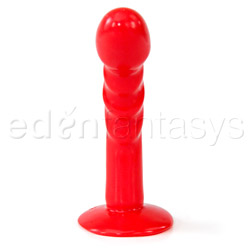 My compact is red , but they are also available in pink or black. At only $29.99 it is well worth it for a beginner, or someone looking to add something new to their collection.
Use the code FES at the checkout to save 15% on any purchase!
This a toy I purchased , and I was not compensated for this review.
The opinions within this post are of my own and I was not influenced in any way. Please do your own research before purchasing products. Your opinions and results may differ.
Links to this post